We are Car People in the Care Business
Our family has been in this business for almost 100 years.  When you've been doing this as long as we have, the last thing you have to do is sell.  When the first thing you do is take care of your customers, selling happens automatically.
Our customers feel good about us.  The people we attract to work here feel like they belong.  The community is proud to associate us with their hometown.
Click Some Tires® on our website!
With a storied history dating back to 1922, the Mills Automotive Group now includes 14 auto franchises among these 5 locations:
Ford, Lincoln - Mills Ford Brainerd / Baxter
GMC, Buick - Mills GM Brainerd / Baxter
Honda - Mills Honda Brainerd / Baxter
Ford, Lincoln, Chrysler, Dodge, RAM, Jeep - Mills Ford Chrysler Willmar
Toyota, Nissan, Buick - Mills Auto Center Willmar
Other Mills Automotive Group businesses include:
The BodyWorks Super Collision Center - Brainerd / Baxter
Mills Auto Xtreme - Brainerd / Baxter and Willmar
Mills Parts Center - Willmar
Mills Truck Service Center - Brainerd / Baxter
Radco® Truck Accessory Center - Locations in MN, ND, SD and IA.
Mills Auto Gear - Order Online or Shop at any Mills Dealership!

Our History:
 Stewart C. Mills Sr. purchased the Lively Auto Company in Brainerd, Minnesota in 1922, selling Chevrolets and Hupmobiles during those initial years.  The building's garage door opened for business every morning by turning a large wooden wheel, which has since become the symbol for the Mills Automotive Group and all our dealerships.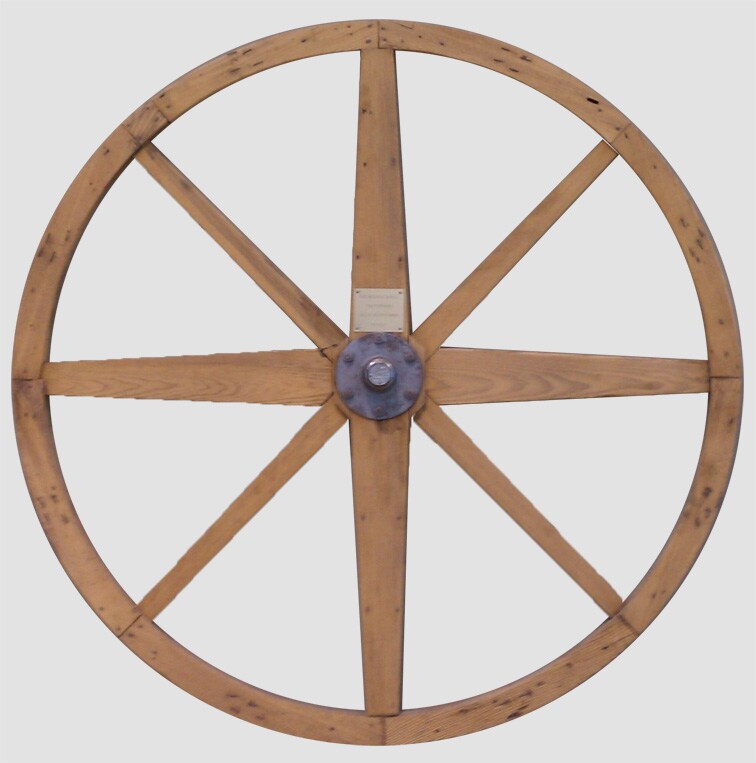 In 1923 the Mills companies grew to include the Crow Wing Oil Company, which became the region's largest pure oil and bulk oil distributor and gas station operator.
Mills opened its first Ford-Lincoln dealership in Brainerd, Minnesota in 1931 under the name Mills Motor.  In 1937 Mercury was added to the dealership, at the time located where the present Mills GM / Buick property is now just off Hwy. 371.

In 1942 the Mills companies joined the war effort, converting the second floor of the Lively Auto Company into a manufacturing plant for adapter boosters.  A few years later, in 1946, Stewart Sr. and brother Hank opened Standard Parts Company stores with locations in Brainerd, Little Falls and Crookston, Minnesota.  Standard Parts Company later became what is now known as NAPA.

Mills Parts Center started in 1990, our wholesale automotive parts manufacturing & distributing company delivering to the 5-state upper midwest region.
In the 1990's Mills Automotive Group also grew with 2 dealership locations in Willmar, and in 2011 acquired the Honda dealership in Baxter.

The Mills Automotive Group now carries new vehicle inventory for 11 auto manufacturers (Ford, Lincoln, GM, Buick, Chrysler, Dodge, RAM, Jeep, Honda, Toyota and Nissan), as well as a large selection of pre-owned vehicles through the five dealership locations in Brainerd / Baxter and Willmar, Minnesota.

The BodyWorks Super Collision Center, a full-service auto body shop, and Mills Truck Service Center, providing repairs and maintenance for buses, fleet rigs and RVs enhance the Mills Automotive Group service offerings in the Baxter, MN. area.

Mills Auto Xtreme offers automotive accessories and customization, with a presence in each Mills dealership.
Bumper to bumper, Radco® Truck Accessory Center has the accessories you need for your vehicle. We specialize and offer brands such as Access Tonneau Covers, Leer & Century toppers, BedRug Bed Liners, Curt MFG. Hitches, Hypertech and much more. We sell a variety of other toppers and tonneau covers, as well as Fender Flares, Nerf Bars, mud flaps, grille guards, performance products, and many more accessories.

The key to our continued success for all Mills Automotive Group businesses has always been the unwavering dedication toward customer service and providing a truly great experience for all of our guests.  Principles such as honesty, integrity, loyalty, efficiency, courtesy and the belief in hard work have become traditions in our family-owned, and family-friendly business.